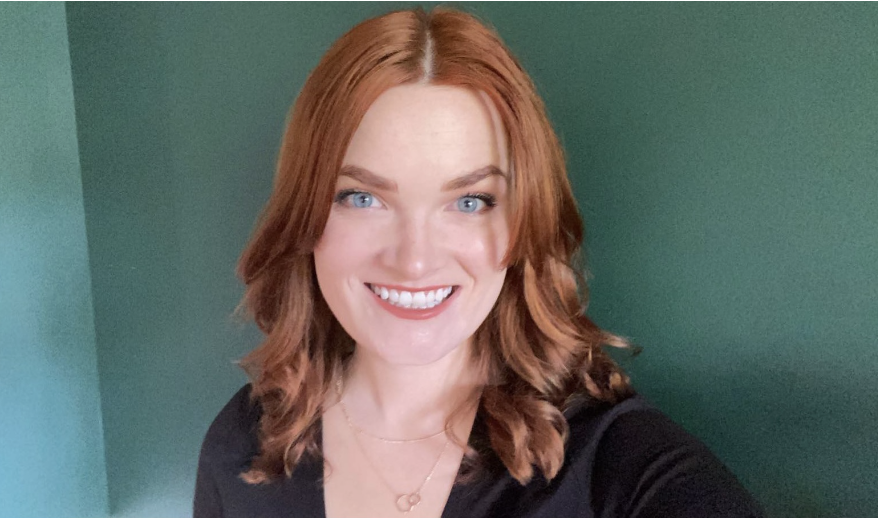 Virginia Civics is thrilled to welcome Amelia Bochain to the team as our new State Coordinator! Amelia has devoted her professional life to effective social studies education that fosters civil discourse. As a classroom teacher for nine years, she implemented project-based learning that focused on civic engagement and encouraging effective discussion skills. She is particularly passionate about the We the People program, where she coached teams that placed in regional, state, and national competitions.
Amelia will be responsible for coordinating all aspects of the We the People and Project Citizen programs in Virginia. She'll be the main point of contact for teachers and volunteers, as she works to grow both programs through thoughtful and effective training programs. A main focus of hers will be to manage all of the programmatic aspects of the James Madison Legacy Project Expansion and the Civics Empowers All Students grant programs, both funded by Supporting Effective Educator Development grants from the U.S. Department of Education to the Center for Civic Education and sub-granted to Virginia Civics.
Virginia Civics co-founder and co-executive director Emily Voss will remain involved in Virginia Civics operations and the strategic growth of all of our programs, while Amelia will handle the day-to-day of program management. Emily announced in August that she would be joining the team at the Center for Civic Education as its Manager of National Programs, where she helps to grow the We the People and Project Citizen programs across the country.
The Virginia Civics staff and board are excited to be working with Amelia to expand professional development opportunities for teachers around the state and continue the success of the Virginia We the People and Project Citizen programs.