FOR IMMEDIATE RELEASE
January 28, 2023
Contact: Jen Patja Howell
Co-Executive Director, VA Civics
434.535-1787
2023 VA We the People State Finals Results
Maggie L. Walker Governor's School, Douglas S. Freeman High School, and J. T. Henley Middle School Shine in the We the People Virginia State Finals
Virginia Civics hosted the 2023 Virginia We the People High School and Middle School State Finals on January 28, 2023, at the Darden School of Business at the University of Virginia in Charlottesville. After vying for coveted competition spots through an initial qualifying round in December, students competed to see who would become the next Virginia We the People State Champion of their respective grade level, with the high school winners going on to represent the state at the We the People National Finals in April. This year, Virginia also has a wild-card berth to the National Finals, giving the 2nd place high school team an opportunity to represent the Commonwealth this spring.
We the People is an award-winning, nonpartisan curriculum that helps students understand the history and principles of the Constitution and the Bill of Rights. During the competition, students present four minutes of mock congressional testimony and answer six minutes of follow-up questions about historical, political, and constitutional issues. The competition judges, consisting of attorneys, politicians, professors, and community leaders, assess the initial testimony of the students and probe their knowledge during the question-and-answer period. Teams first compete in in-school and qualifier competitions to earn a berth in the state competition. Virginia Civics co-Executive Director Jen Patja Howell said, "We the People students have demonstrated extraordinary dedication to learning about the Constitution and the rule of law through preparing for this competition. Our country needs these kinds of leaders now more than ever."
After two rounds of intense competition, 36 judges determined the overall team winners based on their understanding of the material, constitutional application, reasoning, supporting evidence, responsiveness, and participation.
We the People High School State Standings
State Champion: Maggie Walker Governor's School
Runner-Up (and wild-card entry for National Finals): Douglas Freeman High School
Third Place: Glen Allen High School
Fourth Place: Western Albemarle High School
Fifth Place: Albemarle High School
Also competed: Alexandria City High School, Oakton High School, and Rappahannock High School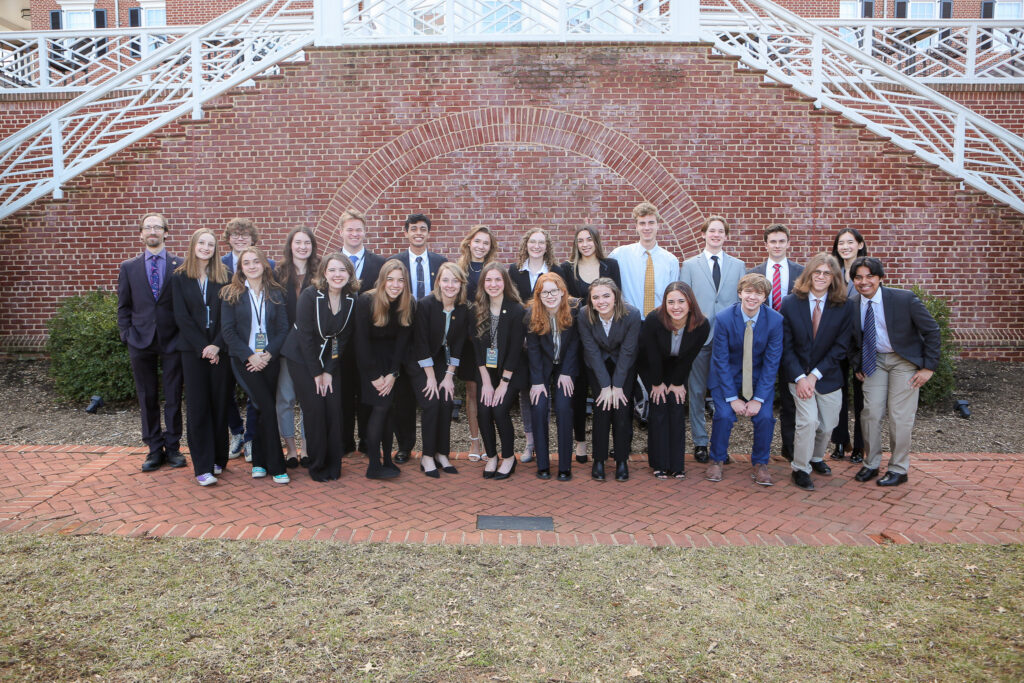 We the People Middle School State Standings
State Champion: J.T. Henley Middle School
Runner-Up: Browne Academy
Third Place: Midlothian Middle School
Fourth Place: Pennington Traditional School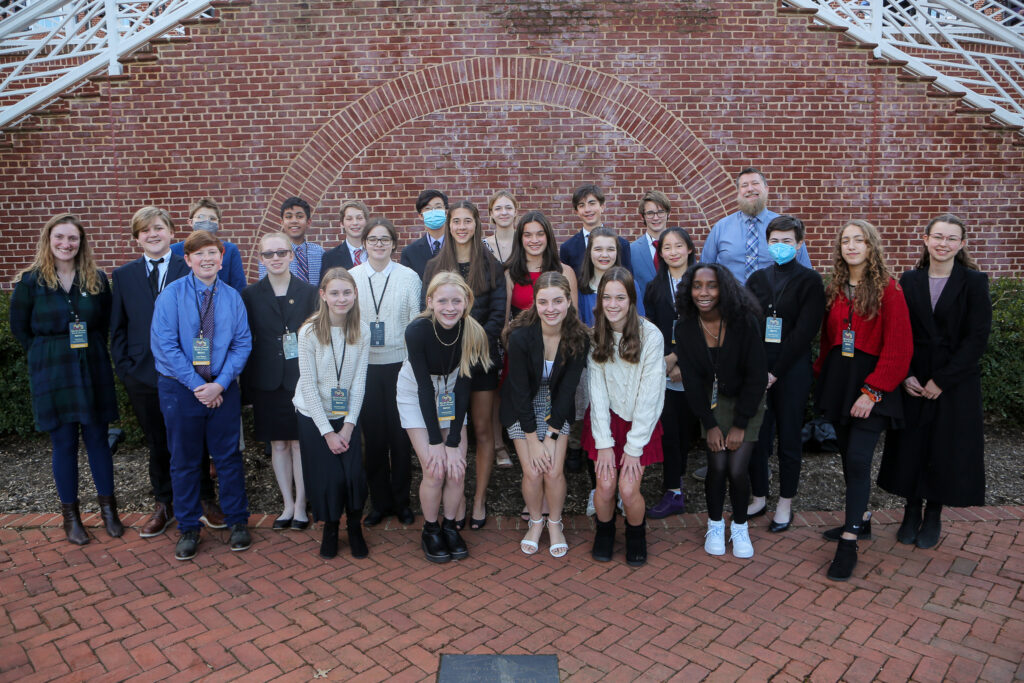 We'd also like to thank our 50+ volunteers who made this event possible. We recognize our volunteers and teachers who have been giving their time in dedication to Virginia's students for five and ten-plus years with pins. This year's new five-year pin recipients are Alex Bennett, Amelia Bochain, Tab Broyles, Ryan Conway, Maria Garnett, Beth Herndon, Pam Koury, Mike Miles, and Joe Valenti. This year's new ten-year pin recipients are Cash Arehart and Stefanie Hession.
Congratulations to all of the teams that participated this year, and best of luck to our National Finals competitors!